See what a few of our clients have to say…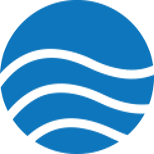 Roddie Matherne
CEO - Pelican Waste and Debris
"Blue Water Business Advisor's consultant, Rick Conway, has only been with us for a few months, but has quickly identified several areas for improvement within our organization. He initially wasted no time outlining the areas of focus and what his objectives were. Rick diligently worked through all his objectives, task by task, through his invaluable "assignment tracker." We have permanently adopted his tracker as a pivotal resource to our Key Personnel weekly communications meetings. Rick has had the ability to identify concerning trends hidden within our reporting data and has aided us in forming processes to improve all such trends. He has equipped us with the intellectual tools to manage these operational issues in the future. It was a true pleasure and eye-opening experience working with Rick."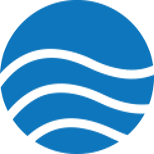 Barry Hays
Vice President, Joval Manufacturing
"Rick Conway has helped us to critically evaluate our company's culture, processes, and personnel in order to make substantive changes that have greatly improved our trajectory.  Through thoughtful, honest and reflective feedback he has challenged us to consider our own roles and leadership styles as individual business owners and as an administrative team. Rick also helped us to find and utilize additional resources to more accurately quantify key metrics to asses our profitability and efficiency. He has brought to our team a sense of urgency and determination that had been lacking. While we have only worked with Rick for a few months so far, I anticipate having a lasting beneficial relationship."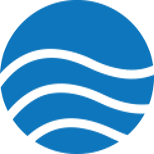 Brian Chehardy
CEO, Artisan Fine Wines
"One of the many things I value about our relationship with Rick is his ability to bring an independent, non-biased perspective to our decision-making process that is grounded in years of experience."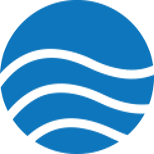 Gregory N. Marcantel, CPA
CEO, Better DayTM Health
"Through his managerial style, experience and skillset, Rick has become a trusted advisor to our company.  He is someone that has the ability to make things happen and gets things done."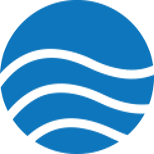 Camile Matrana Jr.
Vice President, Matrana's Produce
"Matrana's has been family owned and operated for over 40 years. Our decision to engage with Blue Water Business Advisors provided our company with a fresh, independent and unbiased perspective regarding our various operating processes and approach to employee management and retention. As a result of our engagement with Blue Water we have improved processes, and maybe more importantly, we have improved how we measure the effectiveness of our processes and how we use data to better analyze our business to drive increased profitability."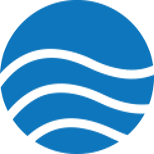 Lana Joseph
Founder and CEO, High Level Hearing
"Before meeting Rick, I had worked with several other advisers who did not seem to fully understand my business. However, upon our initial encounter, Rick worked hard to make sure that he not only understood my business, but also understood my growth strategy. Since our first meeting Rick has assisted me in developing a new and effective organizational structure, which I have already begun to apply to my business. Although we have only worked together since March, I plan to continue to use Rick's services, as a valuable part of my business, as my business continues to grow."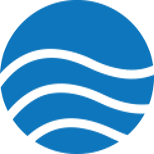 Dick Burke
Partner, Celtic Distributors
"When my partners and I founded Celtic Distributors we experienced very rapid sales growth in our first year. While the success in revenue and client growth was exciting we were not achieving the profit level we had expected. A business associate recommended we talk with Rick. We met with Rick and hired him to conduct a complete review of our business. After completing his review Rick presented us with a list of recommended corrective actions which would improve inventory levels, improve cash flow and provide for accountability within our company. He also made a couple of personnel recommendations that were extremely sensitive in nature. In the end we implemented, with Rick's assistance, the vast majority of his recommendations. The end result was 4 years of successful growth allowing us to eventually sell the company on very favorable terms."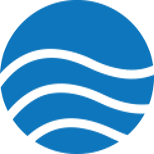 Sherif Ebrahim
Chairman & CEO, SMG Capital
"Rick Conway offers an unrivaled operational insight that considers internal organizational operations and the external market to engage the organization's strengths and to overcome limitations and shortcomings. This increases the probability of success immeasurably in order to achieve sustainable growth through a systemic, metric based implementation leading to impactful success. Rick has the unique ability to drive sales growth while developing responsible operational structures and systems to ensure organizational accountability, profitability and resilience."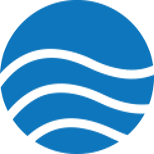 Jessica Lynch
Chief Operating Officer, D&N Orthodontics
"Rick has been extremely helpful in assisting us with redesigning our organizational structure. Our company was expanding through new service lines and acquisitions and we were facing challenges associated with high growth rates. Rick stepped in and provided recommended changes to our overall structure and compensation packages in order to manage the existing growth and accommodate anticipated growth. Rick was extremely professional and very quickly learned our culture. All of his advice was tailored specific to our needs. We continue to use Rick on a variety of projects because he offers a very wide variety of knowledge and a results driven action items. We highly value our relationship with Rick and look forward to including him in our next adventure."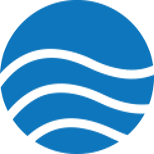 Stephen Rosasco
Founder and CEO, Xsurance Corporation
"Our experience with Rick Conway at Blue Water Business Advisors has been 100% beneficial both for me and for our management team at Xsurance. Three years ago, we were feeling our way and, as with many start-ups, we were having trouble 'seeing the forest but for the trees.' Rick helped us step back and take a very hard, productive look at our brand, our mission, our goals, and our fundamental business model. He asked tough questions and provided critical support as we formed our team. He was a great guide for us as we refined our business plan and deal book, always with an eye on how we could most effectively build our case to potential investors. Most important, Rick was a focused, clear second set of expert eyes on the value of our whole enterprise. Thanks to Rick, we are confident that we are more than 'ready for prime time."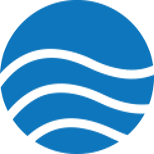 Ed Copain
Chief Executive Officer, Gulf South Shippers
"I have utilized Rick's services on a number of occasions. He has a unique skill-set that will recognize and then dissect a problem quickly, create a plan for improvement, methodically build the necessary steps for action and then hold everyone properly accountable to the process. He is super focused, he is crazy organized and often has a vision that is far out in front of those around him. With that being said, he has the uncanny ability to be completely down to the earth and makes everyone around him feel very comfortable."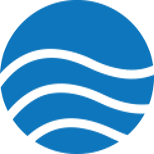 Mahlon Sanford
Partner Emeritus Carr, Riggs Ingram, LLC
"Rick is someone who can develop a business plan and then manage the operations of implementing the plan. He is excellent in communicating with business owners as well as managing his team for the implementation of the plan."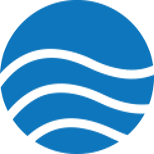 Seth Descant
Founder and CEO, Descant Farms
"My experience with Rick has been extremely beneficial to the solidification of our company structure and processes. His clarity of concept and persistence helped push us along through the less pleasant aspects of the business. He helped us focus, identified key areas that needed attention, and worked to develop a plan that we were able to implement immediately and effectively. His input has been invaluable to our growth."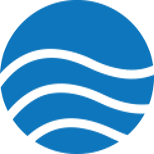 Dr. Elizabeth Townsend Gard
Co-Inventor and Director, Durationator
"We started meeting with Rick in April. We had been struggling — we had been through three incubators, and yet we were still not selling our product. The company at that time consisted of just me and my husband, and we were lost at sea on how to accomplish all that we dreamed. Rick listened to us. He set what seemed like modest goals. We were going to meet once a week. We had homework. Within two weeks, we had a significant plan. By the end of the six weeks, we had a customer service plan, a long-term testing plan, and had started to think like business people. Shortly thereafter, we had our first sale. Our team has grown now to 5 in addition to the two of us. We have a vision, a plan, and we will officially open, less than six months after meeting Rick. We continue to work with him.
His kindness and smartness guides him. His expertise helped us to set priorities and get the job done. Moreover, he did not waste our time or bully us or divide us. He saw us each as individuals and as a team. He helped us grow stronger, and because we were not struggling so much, also happier. We not only dream now, but know that the dreams can be put into action and accomplished, thanks to Rick."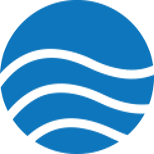 Jason B. Horne
Master Instructor, XS Mad Dojo
"As an owner of a martial arts school looking for a way to grab the attention of new customers and stay innovative in my industry, Rick Conway became a phenomenal resource of entrepreneurial information and tactics. We improved how we hire employees, compensate our employees, and break barriers with prospective customers."
"The clients' best interests will always be the singular focus of Blue Water Business Advisors."